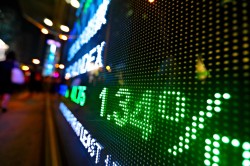 Garrett Motion (NYSE:GTX) announced its earnings results on Thursday. The company reported $0.07 earnings per share (EPS) for the quarter, topping the Zacks' consensus estimate of ($0.65) by $0.72, MarketWatch Earnings reports. The firm had revenue of $477.00 million for the quarter, compared to analyst estimates of $356.00 million. Garrett Motion had a net margin of 7.66% and a negative return on equity of 8.10%.
GTX stock traded down $0.27 during trading on Friday, reaching $5.88. 1,336,751 shares of the stock traded hands, compared to its average volume of 1,076,414. The firm has a market capitalization of $444.45 million, a PE ratio of 2.06 and a beta of 3.52. The business's 50 day moving average price is $5.77 and its 200-day moving average price is $5.97. Garrett Motion has a 52-week low of $2.50 and a 52-week high of $14.52.
A number of brokerages have weighed in on GTX. ValuEngine raised Garrett Motion from a "sell" rating to a "hold" rating in a research note on Thursday, July 2nd. Jefferies Financial Group reiterated a "hold" rating and set a $6.00 target price on shares of Garrett Motion in a research report on Wednesday, June 17th. Zacks Investment Research upgraded Garrett Motion from a "hold" rating to a "strong-buy" rating and set a $6.00 price target for the company in a report on Wednesday, July 15th. Finally, Barclays upped their price objective on shares of Garrett Motion from $5.00 to $7.00 and gave the company an "equal weight" rating in a research note on Friday, July 24th. Two equities research analysts have rated the stock with a sell rating, five have assigned a hold rating and one has issued a strong buy rating to the stock. Garrett Motion has a consensus rating of "Hold" and a consensus price target of $8.14.
About Garrett Motion
Garrett Motion Inc designs, manufactures, and sells turbocharger and electric boosting technologies for light and commercial vehicle original equipment manufacturers and the aftermarket worldwide. The company offers light vehicle gasoline and diesel, and commercial vehicle turbochargers. Its integrated vehicle health management tools detect intermittent faults and anomalies to provide understanding of the real-time health of a vehicle system.
Featured Story: What is the Shanghai Stock Exchange Composite Index?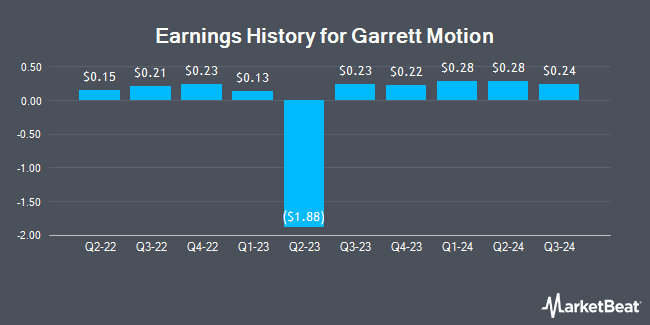 Receive News & Ratings for Garrett Motion Daily - Enter your email address below to receive a concise daily summary of the latest news and analysts' ratings for Garrett Motion and related companies with MarketBeat.com's FREE daily email newsletter.